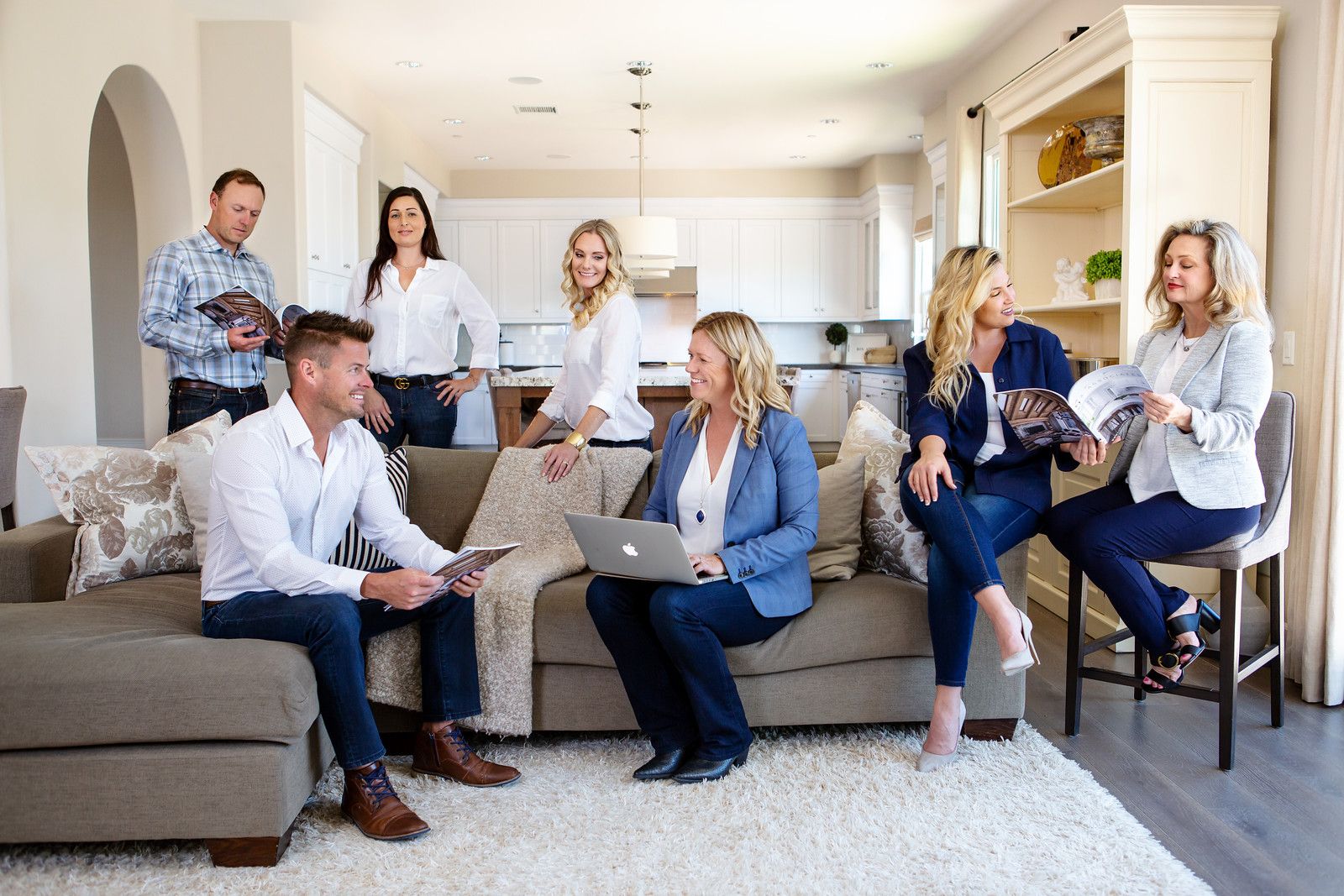 "A Team Always Outperforms An Individual"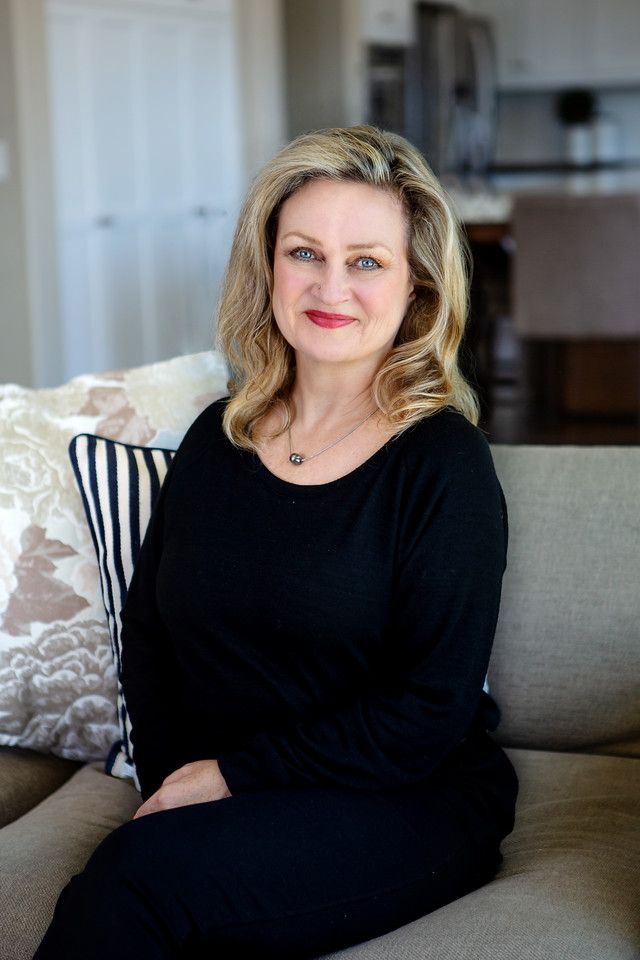 Kristi Olson
DRE 01346177
Phone: 619-200-5383
Your real estate experience is important!

With exceptional professionalism, San Diego Native Kristi Olson helps buyers and sellers carry out smooth real estate transactions throughout the San Diego area.

With a gift for listening and really understanding client needs, Kristi expertly brings the knowledge and energy to create your real estate experience that helps you achieve your goals. All done with honesty, integrity, privacy, and confidentiality.

Going the distance to market listings to attract more buyers, a quick market time, and the desire for a top dollar sales price is a maximum priority.

Being a certified and talented Stager, all of her listings receive a complimentary Staging Consultation, which assists in charming and enticing buyers, reducing market time and - along with smart negotiating - increasing purchase price.

Kristi feels that being a successful agent means being an outstanding human being. Balance, integrity, excellent mental, emotional, spiritual and physical health are essential to success and she works on all of these areas of life as a daily habit.

With more than 14 years of experience in resale real estate and 2 years in New Home Sales, extra designations she has procured: eco green certified, short sale certified, certified Stager, designated Realtor®, and more. Her entrepreneurial leadership and outstanding sales volume earned her the Prudential Top Producer's Leading Edge and Honor Society awards.

In 2014 Kristi teamed up with Janicke Swanson and Associates – contributing to success as top 1% of sales in the Berkshire Hathaway network.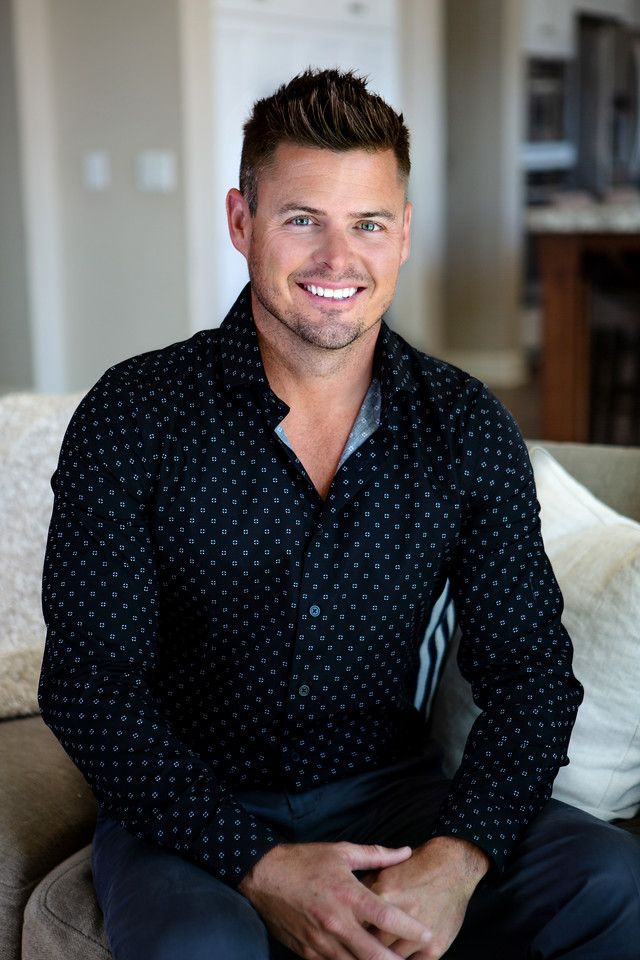 Brian O'Neill
DRE 01971640
Phone: 858-349-4765
Born and raised in Southern California, Brian spent his formative years growing up in the Inland Empire surrounded by a creative family of artists, architects and photographers. After leading an adventurous sports life throughout his high school career, Brian attended the Community College in Riverside where he graduated with his Associates in Arts with the intention of moving forward to his MBA. Following college Brian began working as an apprentice with a successful home development investor in Riverside.
His passion for design, artistic creativity, and his imaginative eye, were excellent qualities for a successful career in the development of new construction and remodel construction. These same qualities also led Brian on a journey of home ownership at a very young age and a successful online sales business. With wanting to make a change professionally, and live out a lifelong dream, Brian moved to the beautiful beaches of San Diego. His entrepreneurial mindset, extensive knowledge of real estate construction and online sales experience contribute greatly to Brian's ability to assist his clients in buying or selling a home.
When Brian isn't busy helping others you can typically find him outdoors. Playing sports, hiking local trails, running the Mission Beach boardwalk or traveling to the exotic countries around the world. Some of his most recent adventures include running of the bulls in Spain and glacier climbing in the Alps. Brian's hard-working attitude, experience and accomplishments, combined with his passion for life make it easy to see why he has chosen a career in Real Estate. Honesty, dedication, integrity and dependability are the things he provides to all of his clients.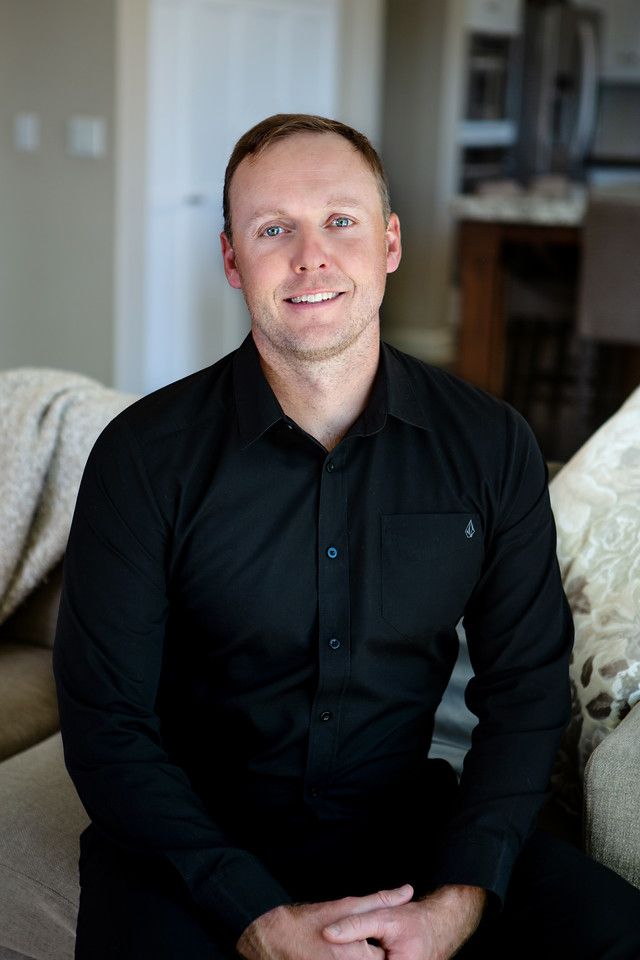 Peter Maw
DRE 01405363
Phone: 760-914-2052
Born in Vancouver, British Columbia, Peter has a Bachelor of Science Degree in Biochemistry from the University of Victoria. In 2000, Pete headed to Los Angeles to further his professional career after receiving a job offer from UBS Warburg, a Swiss-based investment bank, where he worked as an analyst for two and a half years. Banking was an invaluable experience and provided him with a very strong background in finance and analytics. In 2003, Pete decided to pursue a more balanced lifestyle when he moved to Mammoth Lakes, CA.

This is where he started his real estate career in 2003 as a full-time Realtor. Two years later he met his wife, DeDe, a San Diego native. In July 2005, Pete and DeDe got married in Mammoth Lakes and they now have a beautiful little girl, Grace, and an energetic son, Sawyer! Pete and DeDe relocated to San Diego in 2014 to enjoy all that San Diego has to offer. Pete has been working full-time as a licensed Realtor in California since 2003, therefore he brings plenty of transaction experience and knowledge when serving his clients. Pete is very proud to say that in October of 2014, he became an American Citizen.
The foundation to Pete's real estate business is providing the absolute highest level of customer service and dedication. He balances providing in-depth knowledge and analysis with being patient and empathetic at the same time. Pete's approach to guiding his clients through the real estate buying/selling process is valued by his clients, as illustrated in his testimonials and reviews. A significant portion of Pete's business that he has developed over the years has come from client referrals – the ultimate testimonial! Pete understands the value and benefits that he offers his clients through his dynamic and hard-working real estate team – Janicke Swanson & Associates. From start to finish, and beyond, Pete is there for his clients 100%.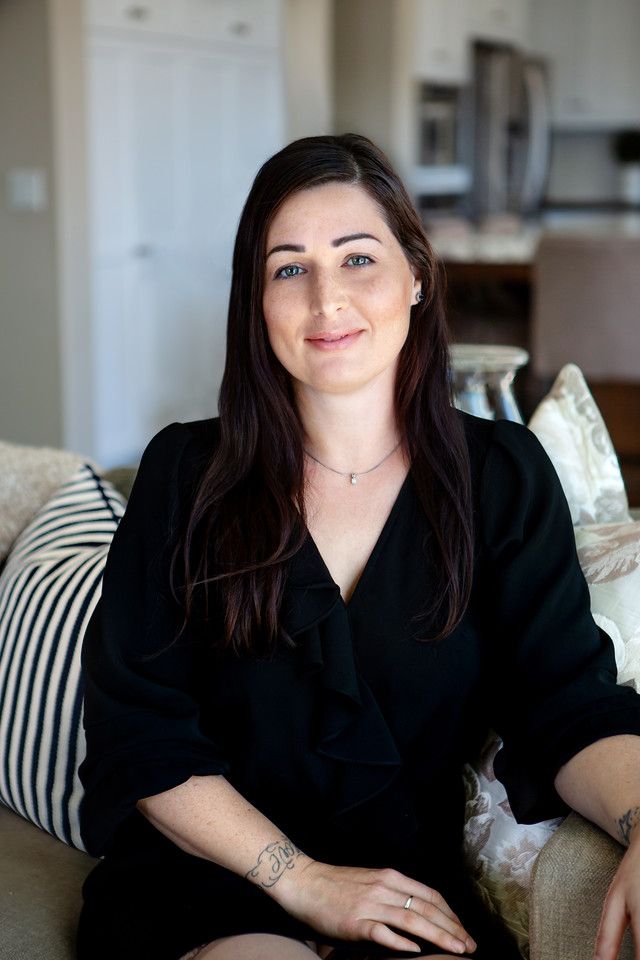 Heather Craig
DRE 02015511
Phone: 619-540-9854
I joined my team of professionals with Berkshire Hathaway after a long drawn out process of why am I not in Real Estate. I started my business profession as a young adult working for my high school's administration office. Furthering my career with my Business Certificate I went on to manage multiple companies and corporate office positions. Then onto compiling working data on our military's largest ships right here in my native town, San Diego.

Raised in Mission Valley by a general contractor my life was enthralled with homes, construction, and how to build. But how was I to make it my life how could I capture what I was looking for? A snapshot! I started my college life as an inspirational Photographer. Buildings and backgrounds became my eye, my camera was always capturing the angle of the light bouncing off the next tall building I could see. It always came back to the build.

I took the vision and began to study Architecture under my father's knowledge and San Diego Mesa College under the tutelage of Woodbury University. I was mesmerized, I could design, I could build, I could make my own angles. I spent the next 4 years will my pencil up and my mind creating and on my way to my Associates in Architecture Design.

Life becomes a way to live by and my life was no different, after marrying and then divorcing with a child my life goals were changed. My life revolved around my child and my next challenge. I spent years using my crafts to no end. I managed a Portrait Studio by the beach, I drafted plans for contractors from National City to La Jolla, all while thinking there is more I could help with.

Becoming a Real Estate agent has brought my life full circle. I can provide guidance to new buyers who are not aware of how a house is built. I can negotiate terms and advise sellers on how the market will affect a sale. I care about my clients and guide them down their path of choosing, and I advise of the reasons to turn left or shoot right. There will never be the same transaction twice but my hope for my clients is that they begin to trust the actions I take to gain them the largest most satisfying purchase of their life. A new home!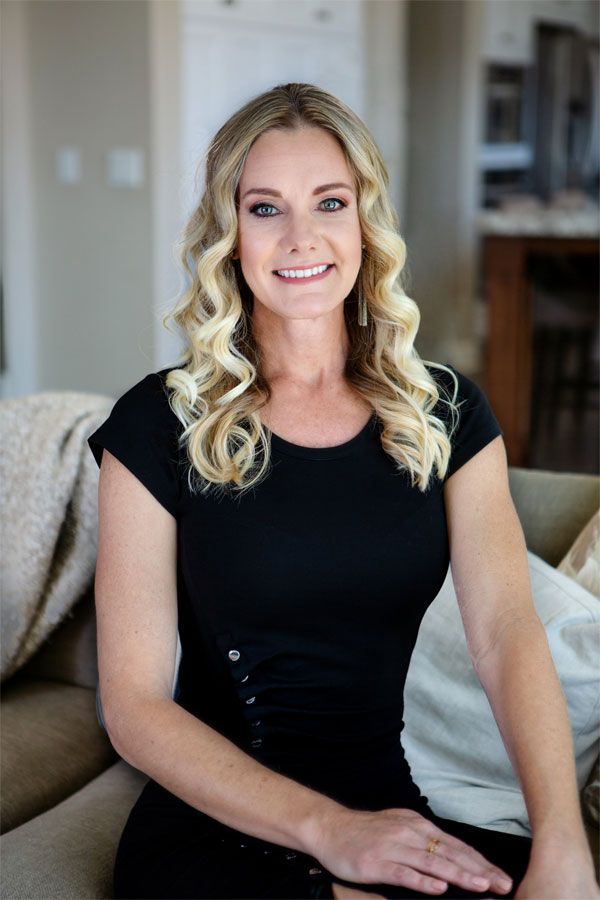 Deidre Maw
DRE 02105930
Phone: 760-914-2340
Born at George Air Force Base, my family moved to San Diego when I was about six months old as my dad retired from the United States Air Force to start his career as a commercial airline pilot for the beloved PSA and then US Airways. My family enjoyed the rural lifestyle and I grew up with horses and enjoying the outdoors. I started playing tennis competitively at the age of 10 and I competed on the Southern California Circuit until College. Growing up, my mom owned and ran her own Montessori School in Ramona that she sold, but is still open today! I have always had a love for teaching and for early childhood education so my career started off working in Montessori Schools.
In 2003, I moved to Mammoth to pursue another passion, rock climbing, and to help my sister with her business and their newborn son. Quickly after moving to Mammoth, I met my husband Pete – we were married in Mammoth and started our family there as well. In 2005, I founded and ran Mammoth Montessori Children's House which I operated full-time for about 10 years. It was a great experience to run my own successful business that was an integral part of our community and to follow in my mom's footsteps. In 2014, my husband and I and our two kids moved to San Diego when my dad was diagnosed with cancer.
My family and I love San Diego – we enjoy boating, hiking and being tourists in our own town! Our kids are actively involved in sports – our daughter plays club soccer and our son plays club soccer and baseball, as well. Our schedule is kept busy with our kids' sports but we love it. I still find time to volunteer at my son's school and to give back to our community as much as possible.
My husband, Pete, has been working in real estate full time for 17 years and we make a great team – trust, integrity, hard work and results – Our goal is to leverage our great teamwork and knowledge to help our clients buy and sell real estate in San Diego.